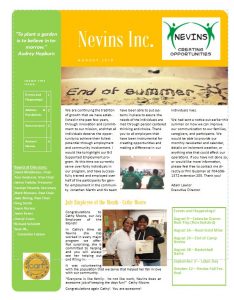 We are continuing the tradition of growth that we have established in the past few years, through innovation and commitment to our mission, and that all individuals deserve the opportunity to achieve their fullest potential through employment and community involvement. I would like to highlight our B-3 Supported Employment program. At this time we currently serve over forty individuals in our program, and have successfully trained and employed over half of the participants for gainful employment in the community. Jonathan Martin and his team have been able to put systems in place to assure the needs of the individuals are met through person centered thinking and choice. Thank you to all employers that have been instrumental for creating opportunities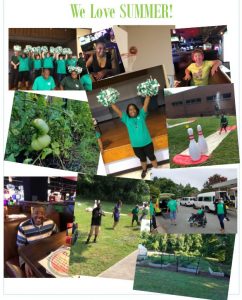 and making a difference in our individuals lives.
We had sent a notice out earlier this summer on how we can improve our communication to our families, caregivers, and participants. We would be able to provide our monthly newsletter and calendar, details on inclement weather, or anything else that could affect our operations. If you have not done so, or would like more information, please feel free to contact me directly or Phil Gussman at 704-596-1372 extension 205. Thank you!
Download the complete Newsletter Here!