Very excited about the Newsletter this month. We have special content on Nevins History and we Announce our Chili Cook-off March 16th Noon to 3pm at NoDa Brewing!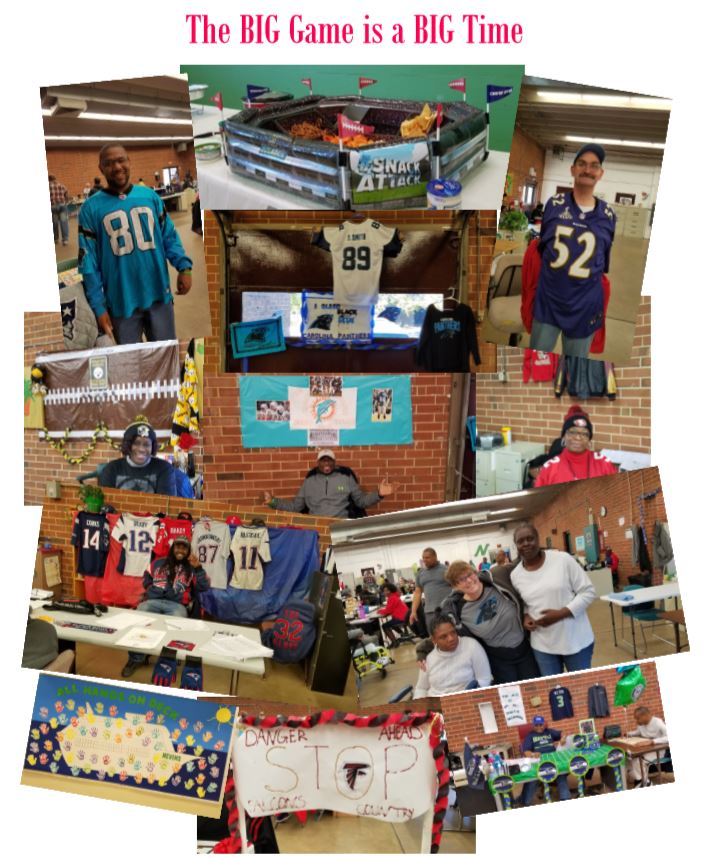 We also have big news for our staff straight from our executive director "Nevins is pleased to announce that effective March 1, 2019 we will be offering a group health care plan for full time employees. "
We had a Fantastic time celebrating all our football teams as part of our Super Game party.
A Big Thank YOU to our friends that bought ads in the yearbook this year!  With their help we were able to make the biggest yearbook yet.  Robert & Leann Fenton, Sunbelt Packaging, Myra, Chris, and Julia (our CPCC instructors,) Pure Pizza, Fairway Tire & Auto, Adam & Sonya Lawlor, Natasha Davis, Sandra and Vincent Voci, Brixx Wood Fired Pizza, The Common Market, Cardinal Finance and Rice n Beans.
Download the whole thing here!