Nevins 5th Annual Chili Cook Off & Cornhole Tournament
Saturday, October 22, 2022
11am – 4pm
NoDa Brewing Company
2921 N. Tryon St, Charlotte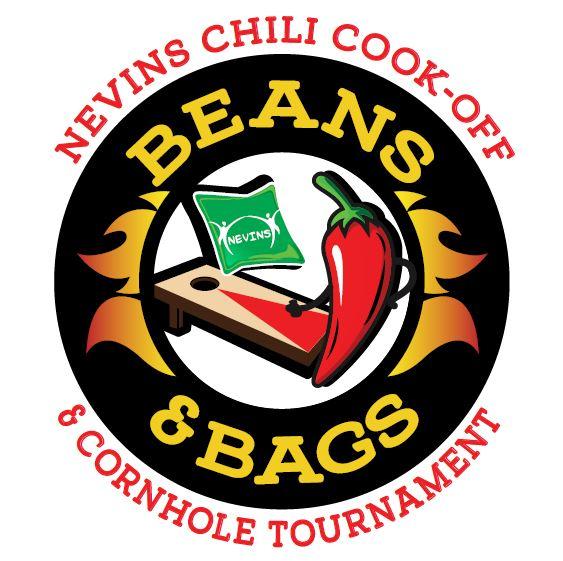 Nevins Inc. was founded in 1959 by a group of parents who were determined to improve the quality of life for their child with Intellectual and Developmental Disability (I/DD) as they grew into adulthood. It is our mission to provide adults with I/DD every opportunity to achieve their full potential through employment and community involvement. We want every individual who needs our programs, whether it be for vocational education, music, art or yoga therapy, or community involvement, to have access to participate. 
Event proceeds benefit Nevins programs.
Early Bird Chili Cook Off tickets are $25 now through October 21st (includes wristband for unlimited sampling, chili vote ticket, 1 beer ticket, 1 raffle ticket and an event t-shirt). Kids ages 10 and under FREE admission with a paid adult.
Event begins at 11:00 am and ends at 4:00 pm 
Chili Cook Off will begin at 11:00 am (cook off competition details below)
Cornhole Tournament will begin at 11:15 am (tournament details below)
Guests can begin sampling chili at 11:00 am & cast vote by 2:45 pm
Event Awards begin at 3:15.
Live Music by DJ SKID  |  Raffle Prizes  |  Art 
---
Inclement weather: 
The Chili Cook Off will happen, rain or shine.
In the event of adverse weather conditions, Nevins Inc., in communication with NoDa Brewing Company, may cancel the Cornhole Tournament. Depending on the severity of the weather, our partner SportsLink may modify game of play. We will provide updates via Nevins event website, e-mail and social media.
Contact development@nevinsinc.org for any event questions.