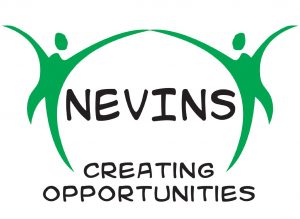 Contact us at (704) 596-1372  while we are updating!
Established in 1959, Nevins Inc. is the leading organization providing person-centered care to adults with intellectual and developmental disabilities in Mecklenburg County.
At Nevins, our guiding principles are innovation and vision, integrity and trust, respect for all people, individualism and unlimited potential. We believe all our individuals should have the opportunity to engage in their community to their highest ability and personal level of comfort – by seeking competitive employment, learning new skills, volunteering and utilizing community resources.
Nevins supports individuals with developmental disabilities such as mental retardation and illness, epilepsy, traumatic brain injury, autism, and learning disabilities. We are deeply committed to providing each individual we serve with high quality programming, a strong support network of dedicated staff and the resources to achieve success.
3523 Nevin Road • Charlotte, NC 28269 • (704) 596-1372