April 2018 Nevins Newsletter!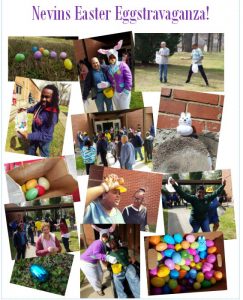 March was Developmental Disabilities Awareness Month and Nevins had the opportunity to celebrate and showcase our commitment to providing quality services and educating others on the opportunities that Nevins has to offer. Nevins attended the Metro School and East Mecklenburg Transitional Fairs, and these two events offered options for families and the support they need for post-secondary success for students needing ongoing services. We look forward to connecting with the families again in the future!
Our 2nd Annual Chili-Cook off was a huge success! Thank you to everyone that came out to support Nevins, and thank you to our Nevins team, Rudy, Gail and Delores for a near perfection chili they prepared. $1,300 was raised, and this will help fund our 1st. Annual beach trip to Myrtle Beach for our staff and individuals that Nevins supports on May 4-6.
Download the whole Newsletter here!