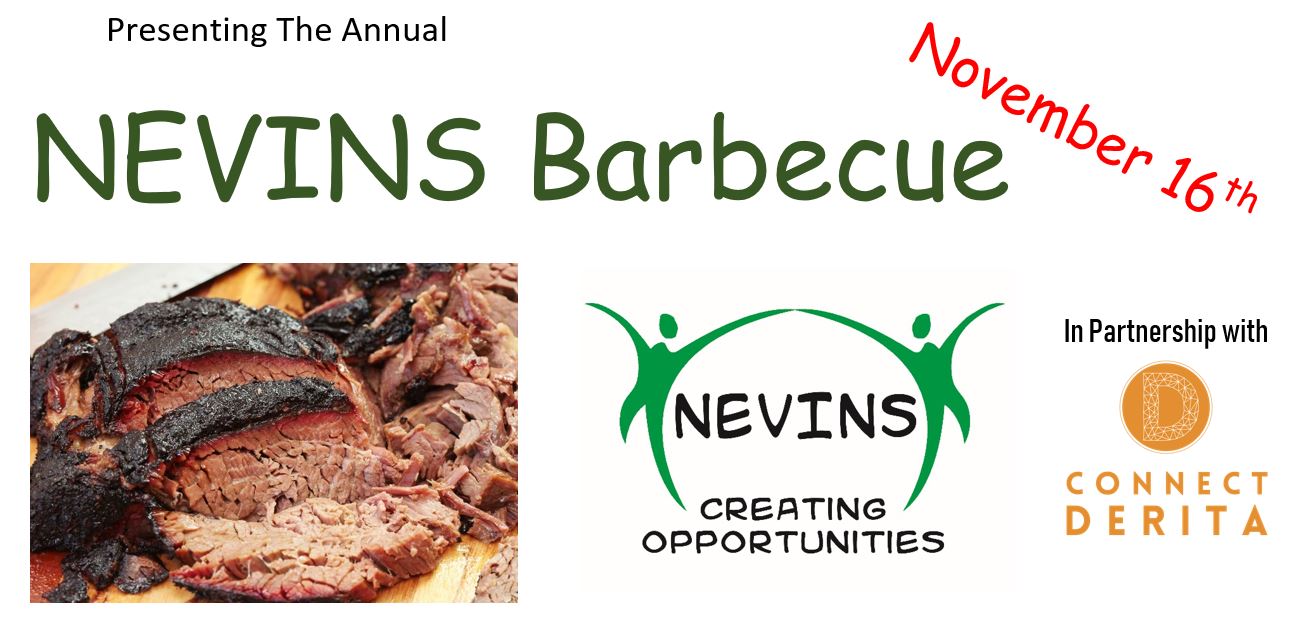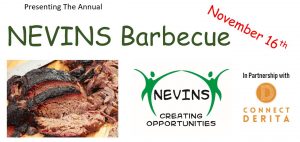 Nevins is bringing back its Barbecue fundraiser!  Come by and have a great barbecue lunch with us, then take a pound of our slow smoked Genuine Nevins Pork Barbecue home for dinner.  All to help our participants with special needs learn life skills and find work.  Please preorder to confirm we will have enough for you! We are serving from 11 am to 2 pm with an additional pick up from 5 -7pm.  704-596-1372.
Don't forget to plan for pickup of your order on Friday November 16th
at 11 am – 2 pm or 5 – 7pm @ Nevins, 3523 Nevin Road, Charlotte, NC 28269.
We are very happy to be partnering with Connect Derita (a local community action group aimed at connecting our residents and neighborhoods to each other, the rest of Charlotte and our governments) to bring the Annual Nevins Barbecue to all of the Derita community!
Nevins guiding principles are innovation and vision, integrity and trust, respect for all people, individualism and unlimited potential.
We believe all individuals should have the opportunity to engage in their community to their highest ability and personal level of comfort by seeking competitive employment, learning new skills, volunteering and utilizing community resources.
Mission Statement
Nevins, Inc. provides intellectual and developmentally disabled people over the age of 16 with opportunities to achieve their fullest potential through employment and community involvement.
Nevins Inc.
3523 Nevin Road
Charlotte, NC 28269
704-596-1372